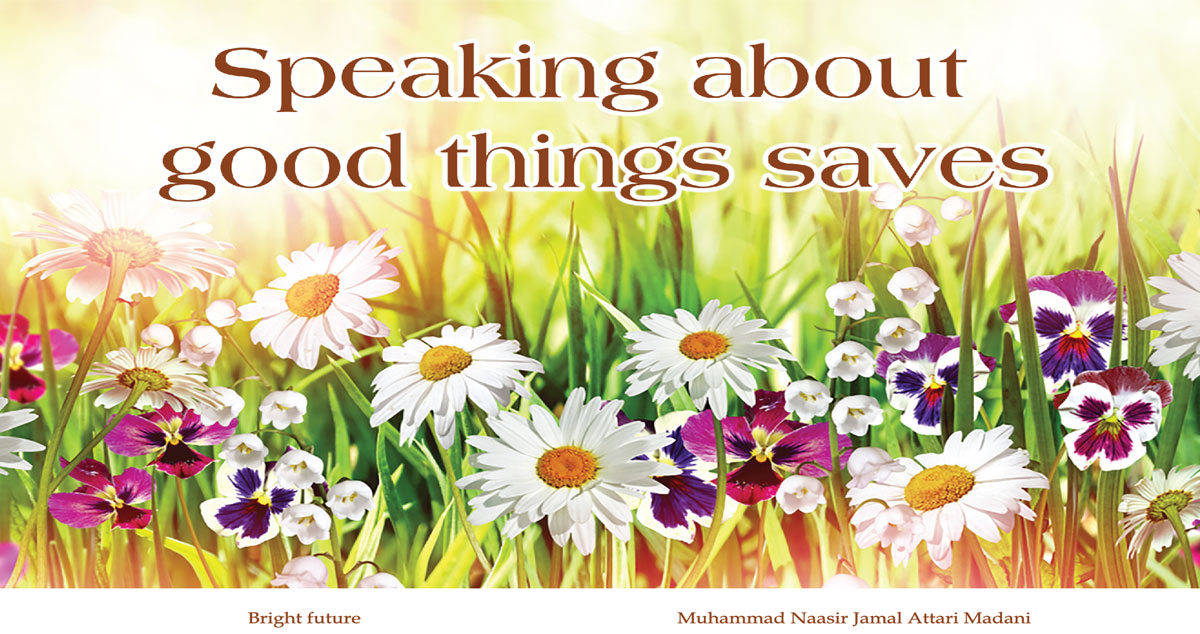 Grandfather! Why does everyone like the Imam Sahib so much? Shaharyar [grandfather] smiled when Shakir, his grandson, asked this question while they were going back home from the Masjid. On the way, many types of flowers were blooming on both sides. Pointing towards the flowers Shaharyar said, 'Shakir! Why do our eyes like these flowers?' Grandpa! 'Because of their beauty and fragrance', replied Shakir immediately. Having heard this reply the grandfather spontaneously said 'سُبْحٰنَ اللّٰہ'. Calling grandfather's attention again to his question Shakir asked, 'Grandpa! What about my question?' Moving his hand affectionately over the head of Shakir, the grandfather replied, 'I am telling you'.
They reached home, but Shakir grew more impatient. He knew how his grandfather would explain and teach, but this time also he was not getting that why his grandfather asked him the question about the liking for the flowers instead of replying to his question and what he (grandpa) was trying to make him understand. He was lost in these thoughts when suddenly the voice of the grandfather startled him. Shakir! Come to me. Listening to it he moved very quickly. The grandpa asked him to be relaxed. As he heard his grandpa he slowed down his speed and sat on the sofa beside him. Shaharyar looked at his intelligent grandson and thanked Allah Almighty for the curiosity and passion He عَزَّوَجَلَّ has bestowed upon him. Pulling him close to himself with love he said: Shakir! When you were coming back you saw the blooming flowers and liked them because they were beautiful. It has become obvious that one reason for liking something is also that it should be beautiful, so beautiful words are also very helpful to make us popular. Therefore in the Holy Quran, Allah Almighty has stated: 'قُوْلُوْا لِلنَّاسِ حُسْنًا' Translation from Kanz-ul-Iman: Speak good (words) to people. (Part 1, Surah Al-Baqarah, Ayah 83)
O son! People like the Imam Sahib because he speaks about good things. Grandpa! How do we speak about good things? The eagerness of Shakir was very evident when he asked this question. O son! Whatever we think we speak. Good thought causes us to speak about good things and bad thought causes us to speak about bad things. Therefore think positive about everything, you will start speaking about good things.
When Shakir was not completely satisfied with his grandfather's reply, he further asked, 'Grandfather! If someone speaks ill of us, how can we give a good reply about him after thinking positive?' The grandpa started saying: We can absolutely give. The righteous bondmen of Allah Almighty have taught us the same thing through their practice. Let me make you understand this thing through a parable:
The governor once called a great pious person Sayyiduna Muhammad Bin Waasi' رَحْمَةُ اللّٰہِ تَعَالٰی عَلَيْه and wanted to give him a post, but he رَحْمَةُ اللّٰہِ تَعَالٰی عَلَيْه refused to take it. The rude governor uttered something that could make him very angry. Shakir could not control himself and asked this question, 'What is that?' Shaharyar said that the governor called him a fool. Shakir immediately said, 'Due to it the pious person would have become angry then.' Shaharyar said to him: O son! On this occasion suppressing our anger, we should say such things that should not worsen the problem, but rather solve the problem. He was a pious person and knew this art very well. Therefore instead of speaking ill of the governor he only said, 'I have been said the same thing since my childhood'. (Siyar A'laam-un-Nubala, vol. 6, pp. 344)
So can we not speak about a good thing after listening to a bad thing? Of course, we can and by doing this we can win the heart. Shaharyar finished his conversation. Shakir was giving the impression that he would think positive and speak about good things. He realized that speaking about good things saves and speaking about bad things entraps [a person].
Share
---