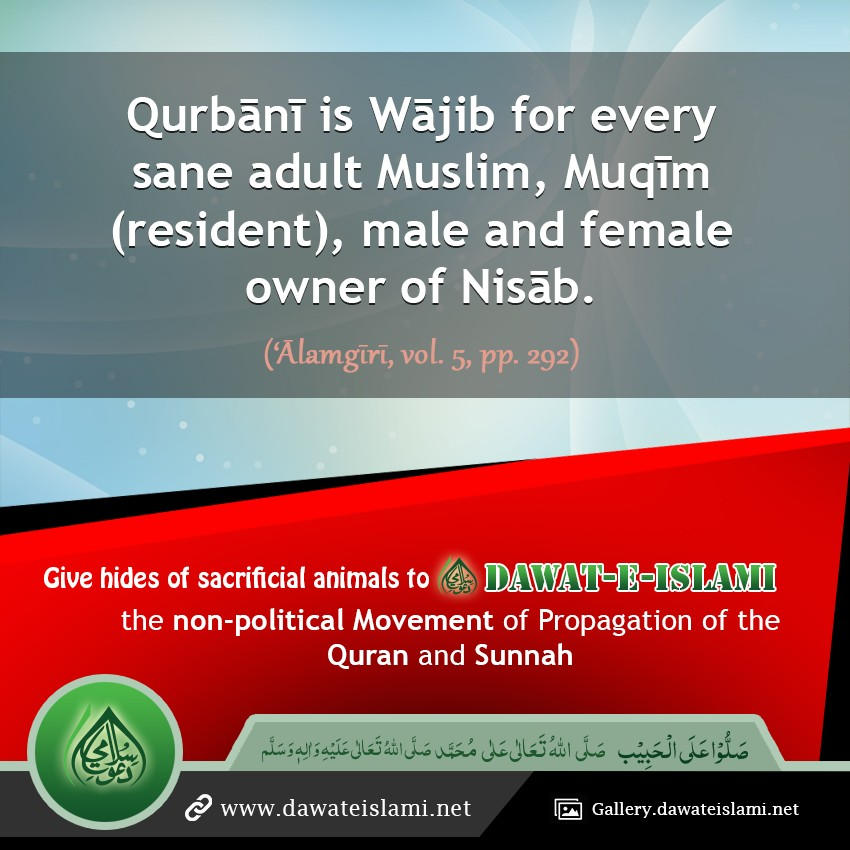 Detail
On Whom Qurbani is Wajib?
Description
Qurbānī is Wājib for every sane adult Muslim, Muqīm (resident), male and female owner of Nisāb. ('Ālamgīrī, vol. 5, pp. 292) Give animal hides to Dawat-e-Islami the non-political Movement of Propagation of the Quran and Sun nah
Copyright © by I.T Department of Dawat-e-Islami.