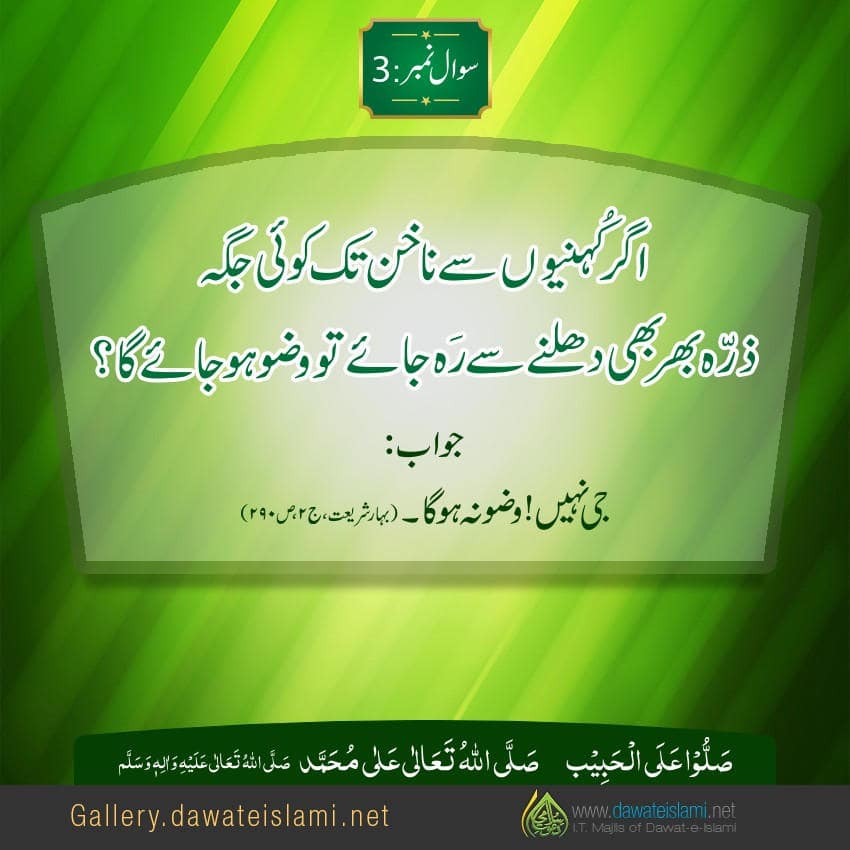 Detail
ager kohniyon say nakhun tak koi jaga zarra bhar bhi dhalnay say reh jai to wazo ho jai ga ?
Description
سوال نمبر 3: اگر کُہنیوں سے ناخن تک کوئی جگہ ذَرّہ بھر بھی دھلنے سے رہ جائے تو وضو ہوجائے گا؟ جواب: جی نہیں! وضو نہ ہوگا۔
Copyright © by I.T Department of Dawat-e-Islami.