Madani Khaka Application

Madani Khaka Application
Madani Khaka Application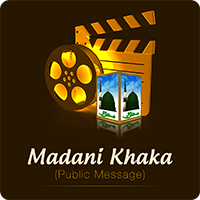 Application developed by IT Department of Dawat-e-Islami for android devices
Dawat-e-Islami, a religious non-political movement is serving Muslim Ummah in every aspect of life. Presently, worsening of social circumstances and ignorance of individual's rights and duties have compelled IT department of Dawat-e-Islami to launch an application in order to bring awareness. By the grace of Allah and untiring and unflinching efforts of the IT department of Dawat-e-Islami, a new application namely Madni Khaky (Public Message) has been introduced. The application contains videos for Public message. The application will help you in realizing your rights and duties in a society accompanied by the recommendations to overcome the prevailing issues. This is a user-friendly application with an eye-catching layout.

Main Video Page: Currently 45 Videos of Public message (Like Measures after rain, Tahajjud k Fazail etc) have been added to this. Further videos will be added from time to time.
Individual Video Screen: By clicking on a particular video, the user will be able to watch the relevant video. The user can also rate, comment and share the videos.
My Library: The downloaded data will be saved to "My Library". The user can remove the data from the library as well.
More Options:
You can share application link with your friends.
You can also comment on this app.
You can rate and submit reviews on Play Store.
You can also view the more apps by the IT department of Dawat-e-Islami.
Learn about IT department of Dawat-e-Islami.
Download this application freely and let other Islamic brothers know about the advantages of using this app. You can share your experience, comments and valuable suggestions with us at support@dawateislami.net
Screenshots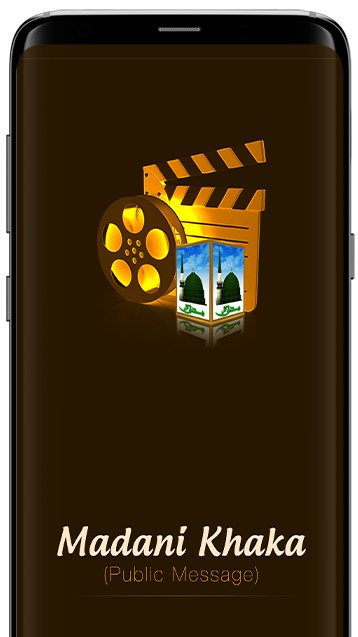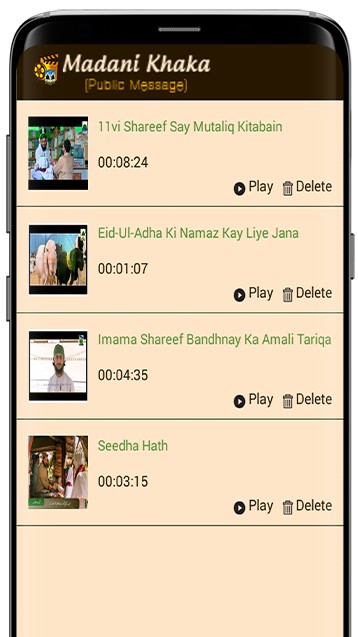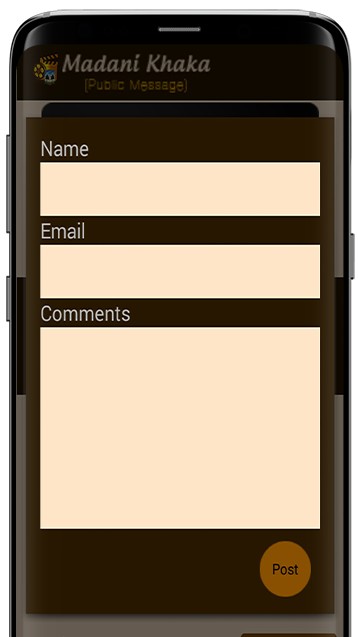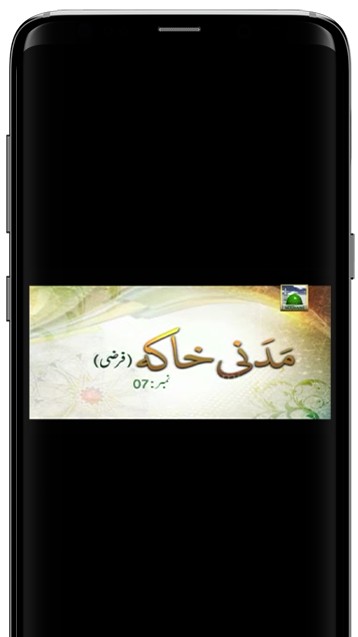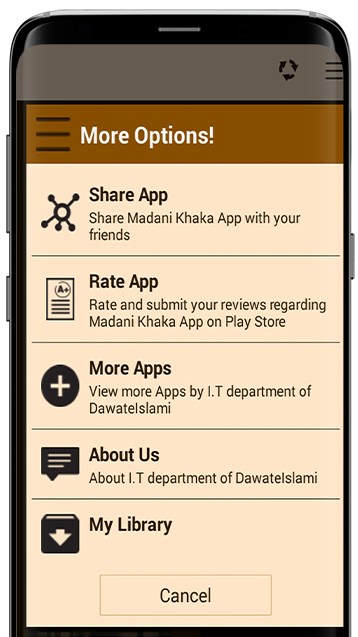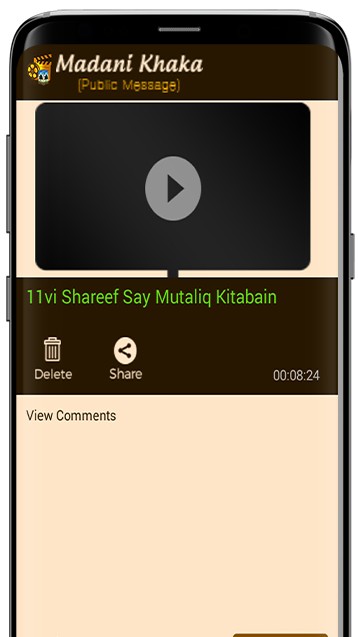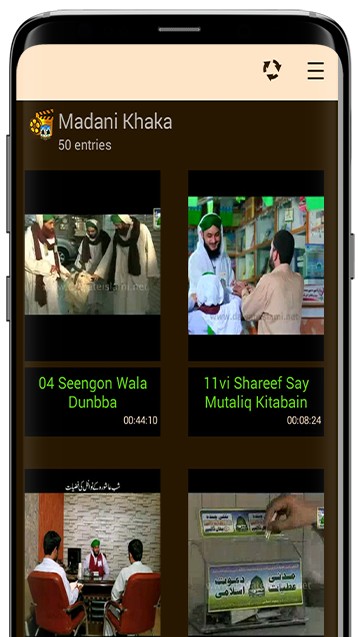 Copyright ©
2018

by I.T. Majlis, Dawat-E-Islami