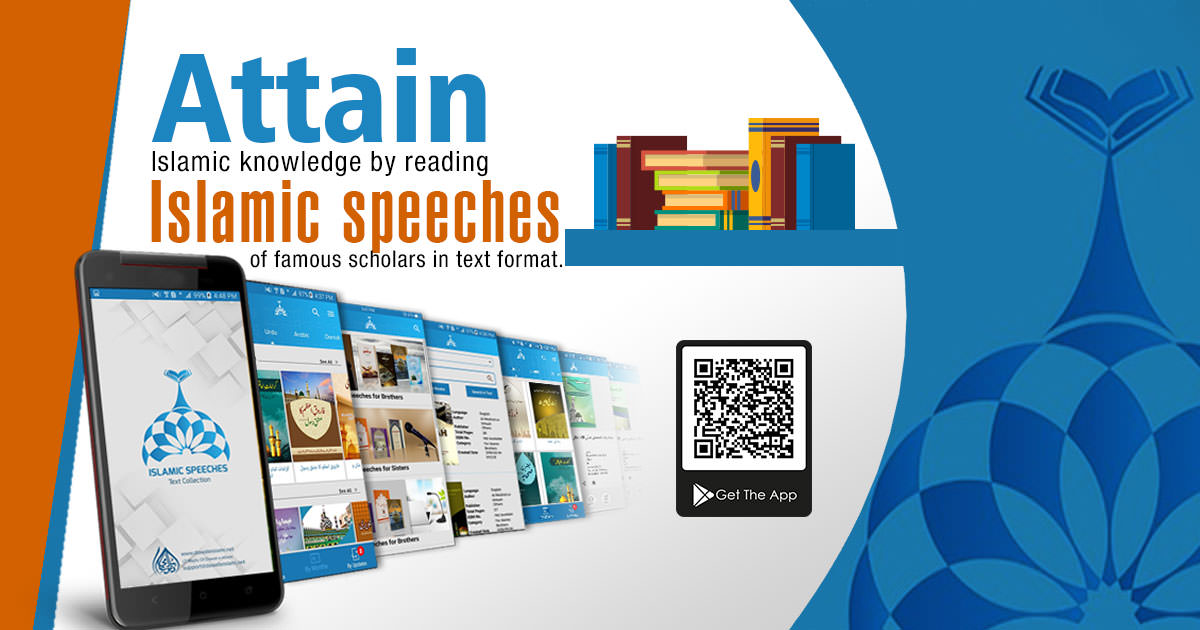 Islamic Speeches App
Dawat-e-Islami is a global, non-profit Islamic organization with the mission to spread the message of Allah and His messenger ﷺ around the world. The Islamic speeches and Islami bayanat of Dawat-e-Islami given by our great scholars are a treasure of knowledge and can guide listeners to the right path. The I.T Department of Dawat-e-Islami has launched an amazing Dawateislami speeches mobile app called 'Islamic Speeches'. The app contains informative speeches, new bayanat, old lectures, English and Urdu bayanat, inspirational talks, and much more. This app has been designed particularly for those who love to learn about Islam and follow Ameer-e-Ahle Sunnat. The app has several interesting features like updates, multiple languages and bookmarking. The app's UI is beautiful and it's user-friendly. Get it now!

Read Speeches
The app allows you to read speeches in PDF format as well as listen to them in audio whenever and wherever you want.

Find Speeches
You can find speeches category and month wise. So, in the large collection of hundreds of Islamic speeches you can search your favorites.

Favorite & Bookmark
You can bookmark any Dawateislami Bayan and mark them as favorites. This way you can keep your favorite speeches together.
Screenshot Features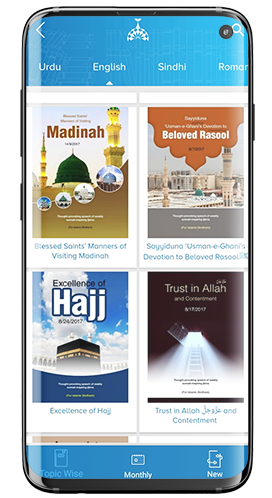 New Bayan Updates
This feature will notify you whenever there are new bayanat so you can read Dawateislami weekly bayan pdf or listen to them in audio format as soon as they are uploaded. These enlightening bayanat will change your mindset and reform your personality forever.
Speeches in Multiple Languages
The Islamic Speeches App has Islamic talks in multiple languages and you may specifically look for a speech in Urdu, English and some other available language. You have the option to listen to the speeches in your native language so you can understand them better.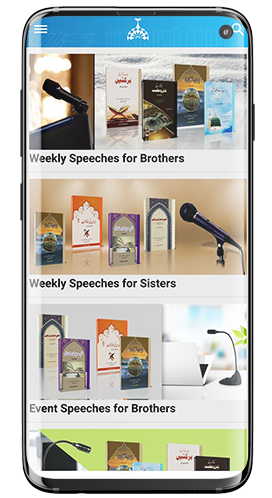 Copyright © by I.T Department of Dawat-e-Islami.