Maulana Muhammad Ilyas Qadri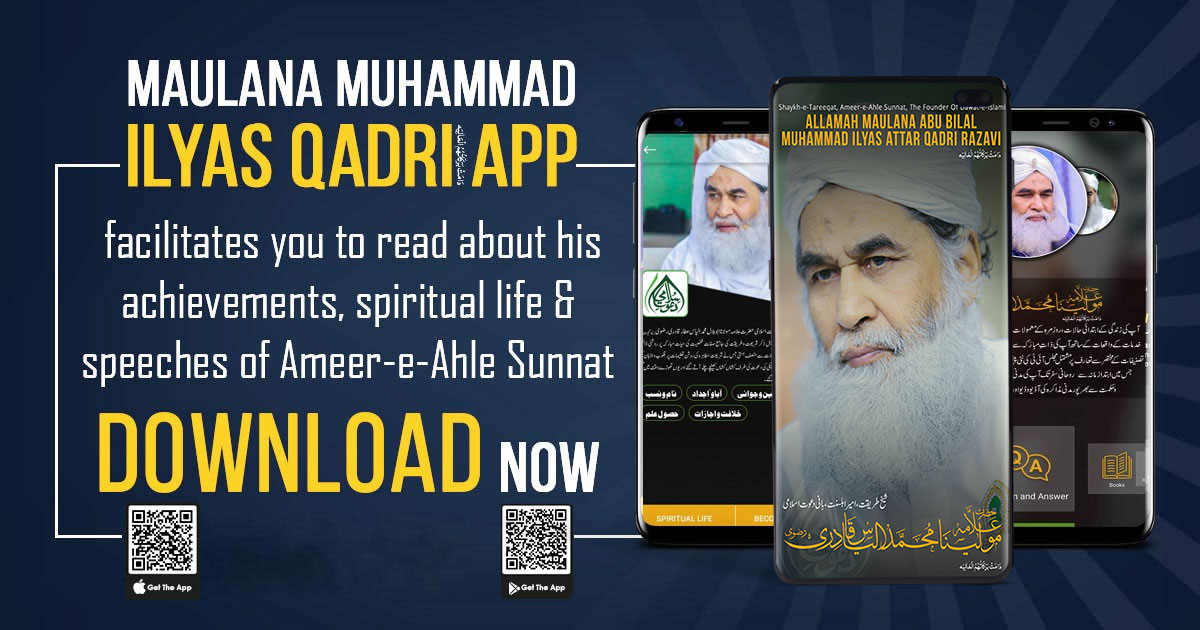 Maulana Ilyas Qadri - Islamic Scholar
Shaykh-e-Tariqat Ameer-e-Ahle Sunnat founder of Dawat-e-Islami, Hazrat Allama Maulana Abu Bilal Ilyas Attar Qadri Razavi Ziyaee دَامَت بَرَکاتُہُمُ الْعَالِیَہ is one of the greatest Islamic scholars and religious personalities of the present era. His impressive efforts and untiring struggle have brought religious reforms into the lives of thousands of individuals around the world. The I.T. department of Dawat-e-Islami has created an app named Maulana Ilyas Qadri in which you will find Maulana's early life introduction, speeches, biography, achievements, recognition, books and inspirational quotes. This app consists of the following sections.

Introduction:
In this section, you can read Maulana Ilyas Qadri's introduction and learn about his ancestry, childhood, youth, Islamic education, baith and spiritual life.

Become A Mureed:
With the option "Become A Mureed" you can be a Mureed of Ameer e Ahlesunnat with just one click, by filling out a short form.

Spiritual Life:
Maulana Ilyas Qadri has practiced a spiritual way of life always and that is why he is a spiritual guide and a source of Islamic reforms in the lives of many Muslims.

Search:
For a quick and more advanced search the app has been categorized by:
a) Media
b) Audio
c) Books

Language:
A person can fully understand something only if it's described in his native language so, this app supports two languages i.e. Urdu and English.

Share:
Share the app link through Facebook, Twitter, Skype and other social media platforms.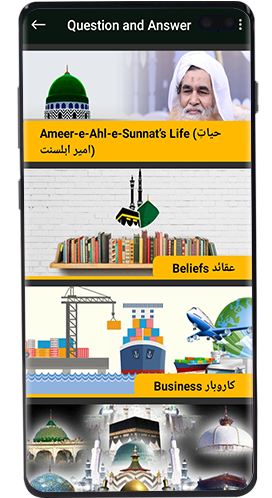 Questions & Answers:
Certainly, it's a great application to guide Muslims. There are various questions and answers about Islamic beliefs, deeds, moral values and habits and different topics related to Islamic education systems. The app is very comprehensive and best for Islamic guidance and learning. You may easily download the answers of Ameer-e-Ahlesunnat in audio and listen to them at your convenience.
Books:
You will find all the written books of Ameer-e-Ahlesunnat in this section in more than 37 different languages. Our Muslim brothers and sisters can gain benefits from this feature and download the books in their native language so they can understand everything easily.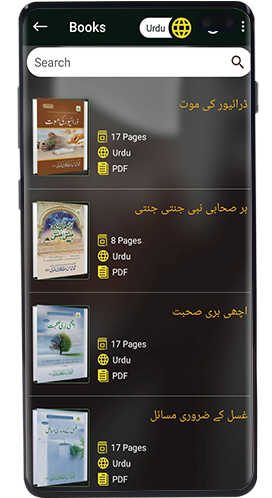 Use this fabulous app yourself and persuade others to make the most of it. You can share your valuable suggestions and feedback at iq.co@dawateislami.net .
Copyright © by I.T Department of Dawat-e-Islami.