Al-Quran-Software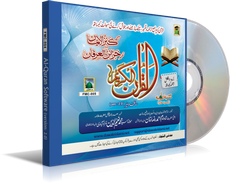 Software Merged into Al-Madina-Library
Software Merged into Al-Madina-Library
About the App:
This software has been developed by the IT department of Dawat-e-Islami for Windows users.
Al-Quran software contains complete Quran Pak with accurate Urdu translation of Kanz-ul-Iman Sharif and authentic Tafseer of Khazain-ul-Irfan Sharif. It is consisted on files to be read and listened. You can easily search a particular Ayah, Surah or Para. Furthermore it also carries an option of copying and pasting. This software has been merged into Al-Madina Library. One can decorate his computer with the beatitude of Holy Quran by installing this software.
If you find any mistake or error, Please feel free to inform us at support@dawateislami.net
Copyright © by I.T Department of Dawat-e-Islami.