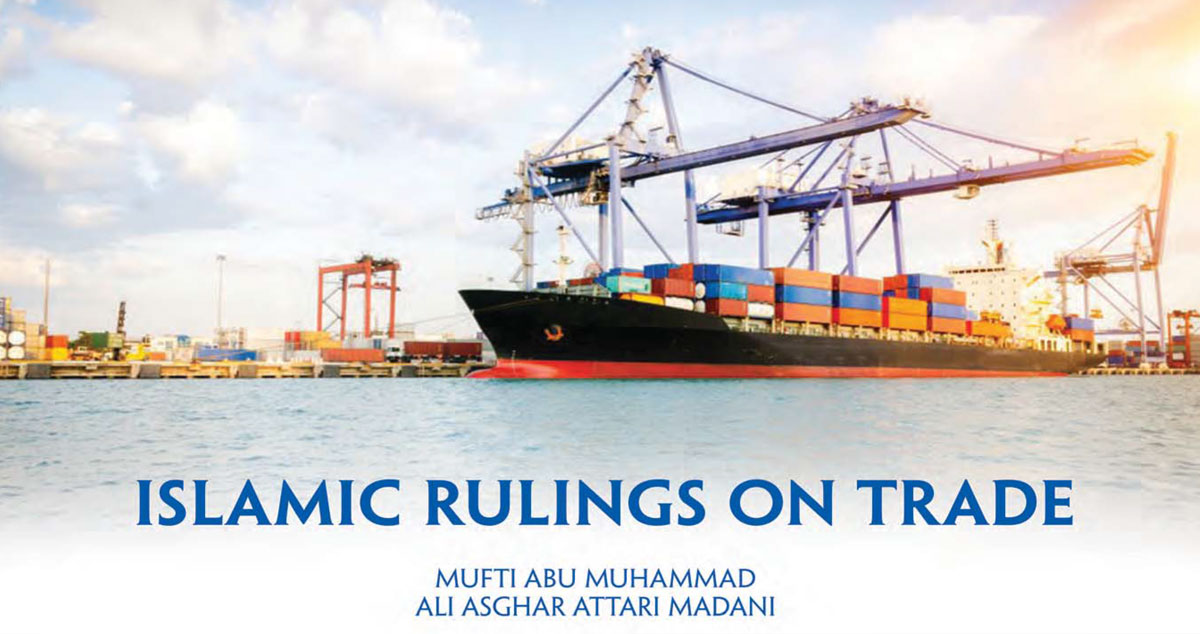 Receiving overtime pay without working overtime
Question 1: What have Islamic scholars ruled on the following issue? I am a government employee. In addition to the monthly salary, overtime pay is also given to me. Those who do not work overtime are also given overtime pay. The duty time of a person, for example, is from 9 am to 5 pm and he also leaves the office at 5 pm but he receives overtime pay, pretending to have worked up to 8 or 9 pm. People do not work overtime but receive overtime pay. High-ranking officials are also aware of it. Around 250 to 500 million rupees are given as overtime pay in this way. Many people call it permissible, arguing that salaries are low and increment is granted after a long period of time. Therefore, there is no harm in receiving overtime pay in this way. Even those with high salaries receive overtime pay in this way and high-ranking officials also know it. Is it permissible to receive overtime pay in this way?
بِسْمِ اللّٰہِ الرَّحْمٰنِ الرَّحِیْمِ
اَلْجَوَابُ بِعَوْنِ الْمَلِکِ الْوَھَّابِ اَللّٰھُمَّ ھِدَایَۃَ الْحَقِّ وَالصَّوَابِ
Answer: Let me first define overtime. Overtime means the extra time that you spend working at your job after you have worked the normal hours. For example, the normal duty time is up to 5 pm but there is increased workload which takes extra time to be completed. The employee is granted a fixed pay in return for the overtime. These days, in some departments, the situation is quite unsatisfactory. The duty time, for example, is up to 5 pm. Some people go home at 5 pm or they do stay at office and go home at 8 pm but they do not do any work. They keep staying idle in the office, giving the impression that they have worked till 8 pm. In this way, they receive overtime pay. Obviously, this is an act of severe treachery which causes a heavy loss to the country and the treasury department. As you have pointed out, this causes the loss of hundreds of millions of rupees. When this is the situation in a single office, how huge loss will be caused by other offices of the department in the entire district! And, if this is government money, it does not mean that it can be wasted ruthlessly. In fact, this money is trust in the hands of relevant officials and the ruling of Islamic treasury department applies to it. On the Day of Judgement, those responsible for it will have to account for every single penny. Therefore, those involved in this treachery must refrain from it.
As clarified in the above question, high-ranking officials also know it. In actual fact, it is a worse example of mutual cooperation in corruption. Furthermore, those who say that there is no harm in it are also wrong. One of the signs of the Judgement Day is that people will no longer consider a sin to be a sin. Sayyiduna Huzayfah Bin Yamaan رَضِىَ اللّٰەُ عَنْهُ narrated that the Ghayb-knowing Rasool, the Embodiment of Noor صَلَّى اللّٰەُ عَلَيْهِ وَاٰلِهٖ وَسَلَّم has said: There are seventy two signs of the Judgement Day. (Some of them are as follows) You will see that people will waste Salahs, waste entrusted things, earn interest, consider lie to be Halal, consider bloodshed to be a minor thing, be proud of tall buildings and sell religion for the world. Breaking off relations will be common, sinful voices will be raised in mosques, alcohol will be drunk openly and oppression will be considered pride. (Hilya-tul-Awliya, vol. 3, pp. 410, 411, Raqm 4448)
Anyway, the situation mentioned in the question is fraud, Haraam and a sin. It is necessary to refrain from it. And the money received in this case in the name of overtime is absolutely Haraam.
Sometimes, a person thinks that there will be no effect even if he does not receive money in this way. Never think in this way. Individuals form society. If all people become honest, society will improve automatically.
Important to remember is the fact that the prayers of the person who eats Haraam sustenance remain unanswered. Similarly, charity given out of Haraam wealth is not accepted either. In a blessed Hadees, the Beloved Prophet صَلَّى اللّٰەُ عَلَيْهِ وَاٰلِهٖ وَسَلَّم said: Indeed, Allah عَزَّوَجَلَّ is Pure and accepts what is pure only. He عَزَّوَجَلَّ has given the same order to Muslims that He had given to Prophets عَـلَـيْـهِمُ الـصَّلٰوةُ وَالـسَّـلَام. He عَزَّوَجَلَّ said to Prophets عَـلَـيْـهِمُ الـصَّلٰوةُ وَالـسَّـلَام:
یٰۤاَیُّهَا الرُّسُلُ كُلُوْا مِنَ الطَّیِّبٰتِ وَ اعْمَلُوْا صَالِحًاؕ-اِنِّیْ بِمَا تَعْمَلُوْنَ عَلِیْمٌؕ(۵۱)
O Messengers, eat pure things, and perform good deeds; I am aware of your actions.
[Kanz-ul-Iman (translation of Quran)] (Part 18, Surah Al-Muminoon, Ayah 51)
Moreover, He عَزَّوَجَلَّ said to Muslims:
یٰۤاَیُّهَا الَّذِیْنَ اٰمَنُوْا كُلُوْا مِنْ طَیِّبٰتِ مَا رَزَقْنٰكُمْ
O believers! Eat the good things that We have provided.
[Kanz-ul-Iman (translation of Quran)] (Part 2, Surah Al-Baqarah, Ayah 172)
Afterwards, he صَلَّى اللّٰەُ عَلَيْهِ وَاٰلِهٖ وَسَلَّم mentioned a person who made a long journey with untidy hair and dusty body (i.e. he seemed to be in such a condition in which every prayer of his should have been answered). And the person with his hands raised towards the sky says, 'O Lord! O Lord!' But his food, drink, clothing and nutrient are Haraam. So how would his prayer be answered? (Sahih Muslim, pp. 393, Hadees 2346)
وَاللہُ اَعْلَمُ عَزَّوَجَلَّ وَ رَسُوْلُہٗ اَعْلَم صَلَّی اللّٰہُ عَلَیْہِ واٰلِہٖ وَسَلَّم
Ruling on Zakah in the event of no profit in trade
Question 2: What have Islamic scholars ruled on the following issue? A person has a shop with trade goods in it but sale levels are so low that even a wholesale shopkeeper earns no profit. The question is, will Zakah apply to these trade goods?
بِسْمِ اللّٰہِ الرَّحْمٰنِ الرَّحِیْمِ
اَلْجَوَابُ بِعَوْنِ الْمَلِکِ الْوَھَّابِ اَللّٰھُمَّ ھِدَایَۃَ الْحَقِّ وَالصَّوَابِ
Answer: Yes. The goods in stock at a shop for sale are trade goods to which Zakah will apply, provided that other conditions are met and that the amount of trade goods excluding debt is equivalent to the value of 52.5 Tolas of silver. [Note that one Tola is equivalent to 11.664 grams.] For instance, a shopkeeper has the trade goods of two hundred thousand rupees at his shop and he does business in such a way that he gets into debt. Let's suppose he adds up the trade goods in stock, cash and the value of other Zakah-applicable possessions and then he subtracts the amount of debt from it. If the remaining amount is not equivalent to the value of 52.5 Tolas of silver; Zakah will not be compulsory in this case. On the other hand, if the remaining amount, excluding debt and the money to be spent on basic needs, is equivalent to the value of 52.5 Tolas of silver; in this case, Zakah will be compulsory. Sale items are among the things that Zakah is Fard on. It is not merely the profit on which Shari'ah has declared Zakah Fard. Instead, subject to the fulfilment of conditions, Zakah will certainly be Fard on trade goods. Even if there is loss in business, Zakah must still be paid. For example, a person buys a plot for 4 million rupees with the intention of trade and investment. On the day when Zakah becomes Fard for him, the value of the plot goes down to 3 million rupees. And the conditions of Zakah being Fard are met. In this case, undoubtedly, this person must pay Zakah on the above plot. However, there is some leniency. On the day when Zakah becomes Fard for him, Zakah will be calculated on the current value of the wealth.
وَاللہُ اَعْلَمُ عَزَّوَجَلَّ وَ رَسُوْلُہٗ اَعْلَم صَلَّی اللّٰہُ عَلَیْہِ واٰلِہٖ وَسَلَّم
Share
---