Zehni Azmaish Season:07
February 03,2016 - Published 3 years ago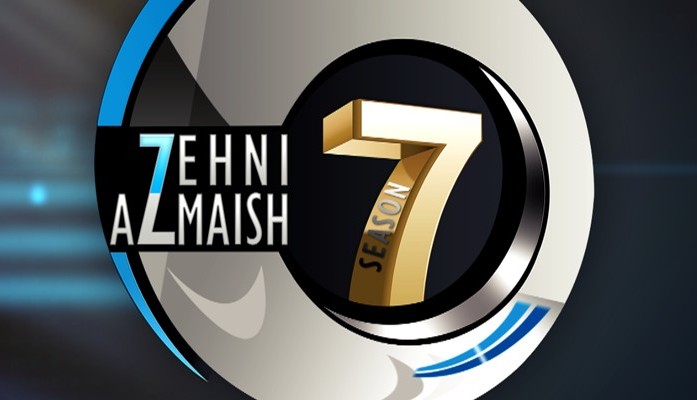 Dawat-e-Islami, a religious non-political movement has credit of organizing various Islamic programs, events and competitions for Islamic brothers and sisters. Recently with the admirable efforts of Dawat-e-Islami, Season 7 of the world famous program "Zehni Azmaish" was broadcasted live on Madani Channel. The program was based on Quiz competition, in which thousands of candidates participated from all around the country.
Zehni Azmaish is basically a source of inspiring the youth of Islam to incline towards the seeking of Islamic knowledge. Moreover the program instills the passion of adopting the Islamic way of life. Looking at the significance of valuable episodes of Zehni Azamish, IT Department of Dawat-e-Islami realized to collect them all at single page in order to facilitate our dear Islamic brothers. Thus all the episodes of Zehni Azmaish Season 7 have been given space on this page. By watching the videos available on this page, the knowledge of Islamic youth can be improved to an infinite level of limit. Parents are heartedly requested to let their children watch these videos so that not only their Islamic knowledge level may get better but also they may learn to live according to canons of Holy Quran and Sacred Sunnah.
CompNo
Date
Group A Makki Teams
Winner
Scorecard
Video

01

02-02

 

Hyderabad

Check

02

03-02

Lahore

03

04-02

Islamabad

04

09-02

Teams losing in last Three

Sialkot

05

10-02

Karachi

06

11-02

Faisalabad

07

16-02

Sukkur

08

17-02

Teams losing in last Three

Balochistan

09

18-02

Karachi Vs Balochistan

Balochistan

10

23-02

Faisalabad Vs Sukkur

Sukkur

11

24-02

Hyderabad Vs Lahore

Hyderabad

12

25-02

Islamabad Vs Sialkot

Islamabad

N/A

CompNo
Date
Group A Makki Teams
Winner
Scorecard
Video

13

01-03

Hyderabad

14

02-03

Lahore

15

03-03

Islamabad

16

08-03

Teams losing in last Three

Faisalabad

17

09-03

Bahawalpur

18

10-03

Sukkur

19

15-03

Sukkur

20

16-03

Teams losing in last Three

Peshawar(KPK)

21

17-03

Bhawalpur Vs Peshawar(KPK)

Peshawar

22

22-03

Karachi Vs Sukkur

Sukkur

23

23-03

Hyderabad Vs lahore

Lahore

N/A

24

24-03

Islamabad Vs Faisalabad

Fiasalabad

CompNo
Date
Quater Finals
Winner
Scorecard
Video

25

29-03

lahore Madani Vs Balochistan Makki

Lahore

26

30-03

KPK Madani Vs Sukkur Madani

KPK

27

31-03

Hyderabad Makki Vs Faisalabad Madani

Hyderabad

28

01-04

Islamabad Makki Vs Sukkur Madani

Islamabad

CompNo
Date
Semi Finals
Winner
Scorecard
Video

29

03-04

Lahore Madani Vs KPK Madani

KPK

30

05-04

Hyderabad Makki Vs Islamabad Makki

Hyderabad

CompNo
Date
Final
Winner
Scorecard
Video

31

08-04

KPK Madani Vs Hyderabad Makki

Hyderabad

 
Don't Forget to Comment and Share
Comments (98)
Muhammad affan ahmed attari
ما شاء اللہ عزوجل zehni Aazmaish bohot acha hay.
Zohaib Farooqi
Zehni Aazmaish Season 7 bohot hi amazing hoa hay...
Dilshad Lasne (sis) Los Angeles USA
Khaibar pakhtun khuwan will win ان شاء اللہ عزوجل
Bint e Tahir
ان شاء اللہ عزوجل today KPK will win !!!
binte zahoor farooq nagar larkana
kpk will win
Sahil Attari
ما شاء اللہ عزوجل i am from Kuwait and with zamzam nagar Hyderabad.
Asif Makani
Hyderabad will win
syed salman attari
Zehni azmaish say bohat se kitabon or rasail ka taaruf hojata hay jo bohat faida ki bat hay mera to dil chahta he kay har waqt yahi dekhta rahon.
Binte zahoor
Today's winner will be Islamabad. ان شاء اللہ عزوجل