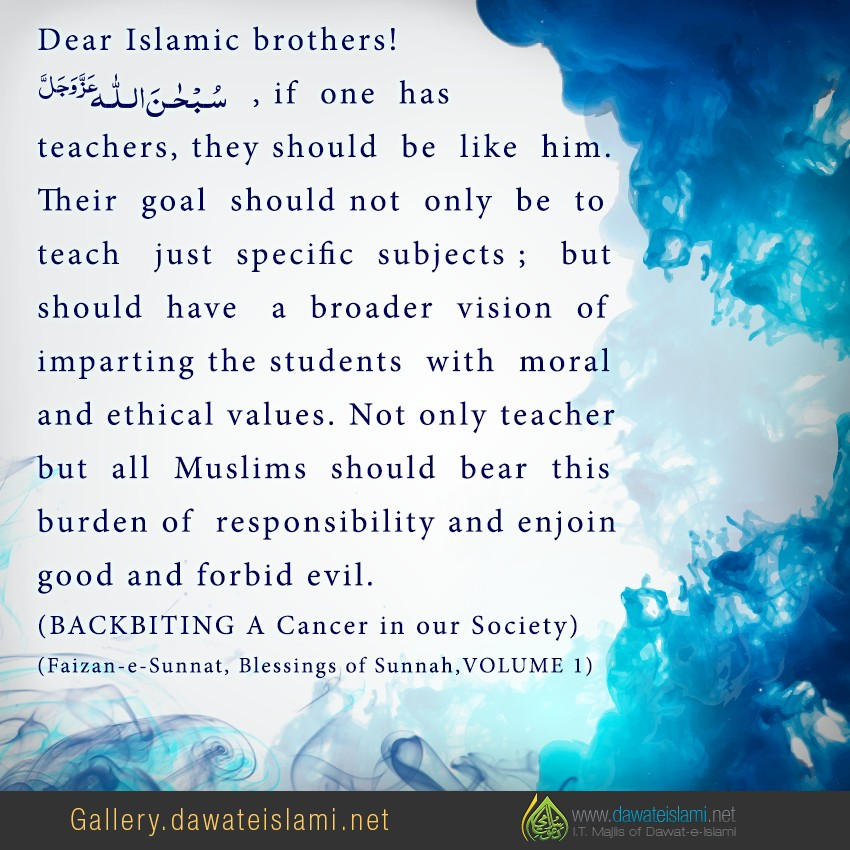 Detail
enjoin good and forbid evil.
Description
"Dear Islamic brothers! سُـبْحٰـنَ الـلّٰـه عَزَّوَجَلَّ, if one has teachers, they should be like him. Their goal should not only be to teach just specific subjects; but should have a broader vision of imparting the students with moral and ethical values. Not only teacher but all Muslims should bear this burden of responsibility and enjoin good and forbid evil. (BACKBITING A Cancer in our Society) (Faizan-e-Sunnat, Blessings of Sunnah,VOLUME 1) "
Copyright © by I.T Department of Dawat-e-Islami.