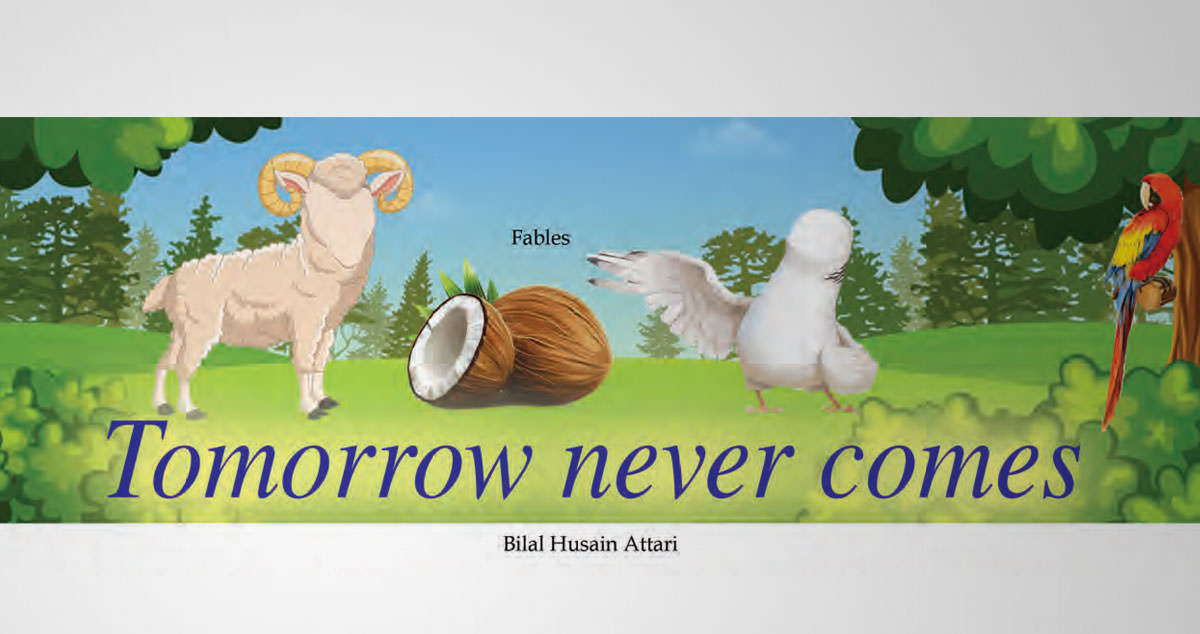 First scene - summer season
Dove: 'Brother Bholu (Ram)! Please give me some coconut peels.'
The coconut shop of 'Ram Bholu' was very famous in the jungle. All animal would come to his shop in summer and quench their thirst from refreshing and chilled coconut water. So, many animals were enjoying drinking coconut water at Bholu's shop when dove came there for coconut peels.
Upon listening to the dove, naughty parrot turned around, looked at her, and said sarcastically: 'Didn't you find anything to eat today that you have come here to get coconut peels?'
Without showing anger at the sarcastic remarks, the dove replied: 'No brother parrot! I have eaten food. I will collect coconut shell hair 'for building a beautiful house for myself.'
Astonished, the parrot asked: 'Is everything alright? Why do you want to build a new house?'
Explaining the situation to the naughty parrot, the dove replied: 'Yes brother! You know, next, we have to face the winter season, and weather forecasters have also forecasted rain too during this season. So it is better to build a good and strongly-made nest for myself, so, I don't have to face any problem in the coming days. If you agree with me, I would suggest you to stop roaming around, instead start building a good nest to avoid the trouble.'
The Parrot replied: 'Dear miss dove! Winter and rain are not going to just set in within a day or two, so, if you agree with me, enjoy your life like us. The rest is up to you.' Saying this, the parrot flew away.
The dove felt sorry for the foolishness of the parrot and got engaged in her work again.
Second scene - winter season
The Dove was reading a story book in her nest, wrapping herself in a warm blanket. She heard someone calling her saying, sister dove: Give me some space in your nest. It is very cold outside.'
She came outside and saw that the parrot was soaked in rain, shivering badly due to intense cold. She told him off saying: I have worked day and night for building this small nest for myself. You had plenty of time in summer season for building a nest but you did not care and wasted all your time. Upon this, the parrot got worried and requested humbly: 'I am feeling very cold and the rain is not stopping either. I am afraid! I will get sick by this freezing cold. Please help me.' But the dove did not show any sympathy and shut the door saying: 'Sorry! I can't help you.' Listening to this flat refusal, the parrot was at his wit's end and he had to spend the entire night shivering in rain. Now he realised that all this trouble was the result of his own carelessness. He muttered to himself: If only I had built a nest for myself instead of roaming around.' 
Dear children! Tomorrow never comes, so prepare for your exams well beforehand. If you stick to the policy 'I will do it later or will do it tomorrow', then remember, this will not happen. So act like the dove not like the parrot and always work actively and honestly.
Share
---