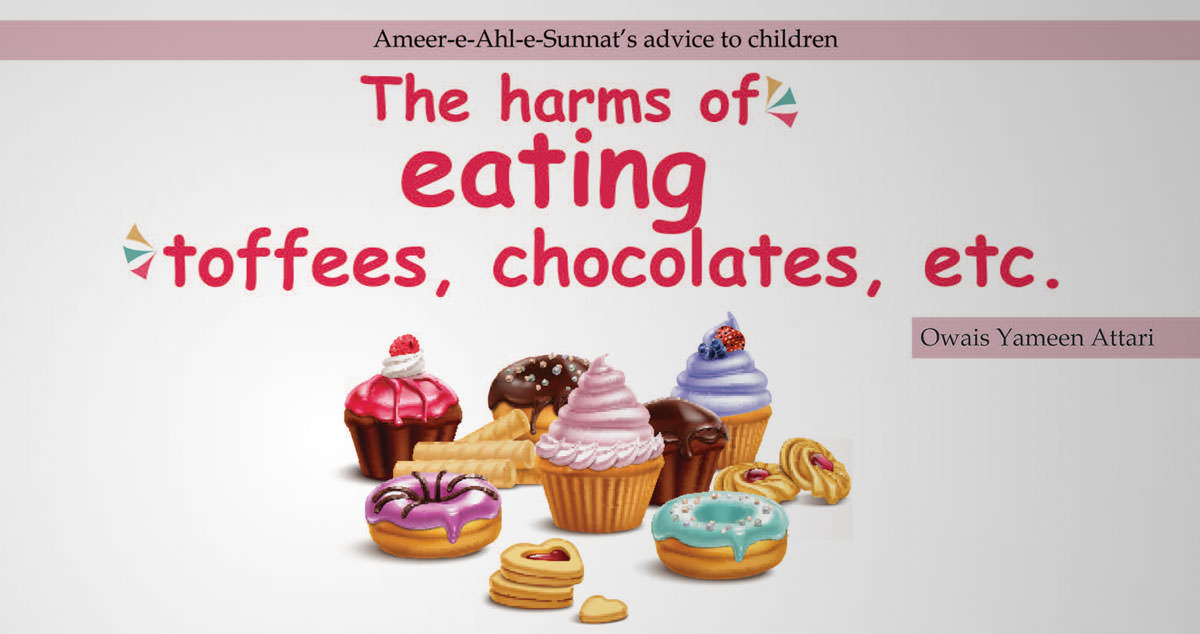 Ameer-e-Ahl-e-Sunnat's advice to children
The harms of eating toffees, chocolates, etc.
Owais Yameen Attari
Dear children,
Ameer of Ahl-us-Sunnah, the honourable 'Allamah Muhammad Ilyas Qaadiri دَامَـتْ بَـرَكَـاتُـهُـمُ الْـعَـالِـيَـهْ says:
'Most children like to eat toffees, chocolates, snow cones and other colourful sweet things. As a result, there is the danger of damage being caused to their teeth, throat, chest, stomach, intestines, etc.' (Bayta ho to Aisa!, p. 26)
Dear children, in order to stay fit and healthy, we should not eat these things. Some children eat substandard foods, such as fried poppadom, burgers, French fries and other foods. Consequently, they become sick and cause trouble for their parents.  So, we should avoid eating such things.
Share
---