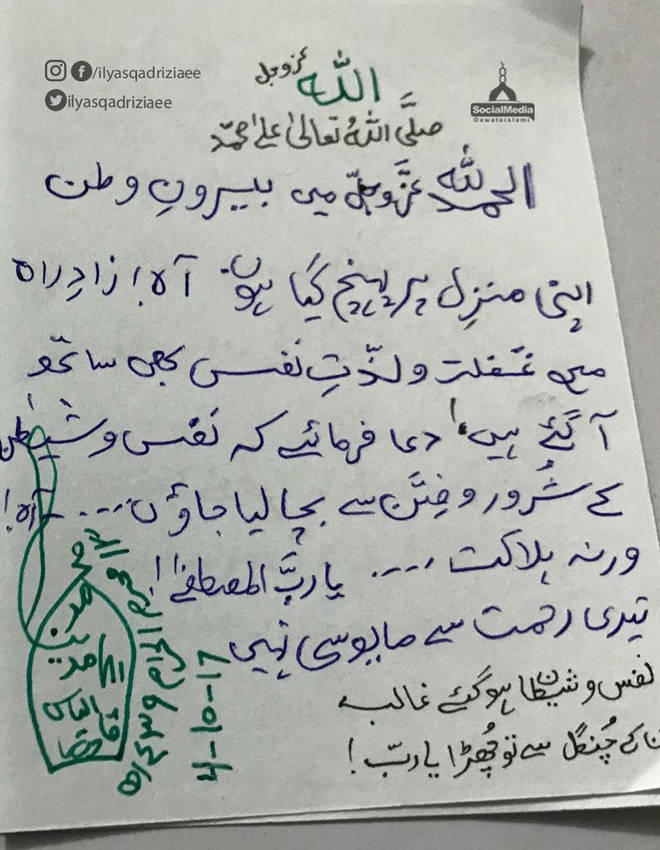 Detail
Ameer-e-Ahlesunnat ki Tehreer
Quotes of Ameer-e-Ahlesunnat,
Description
Allah ka Fazal se mey Beron-e-Watan apni Manzil per pohanch gaya hoon. Aah! Zaad-e-Raah mey Ghaflat-o-Lazzat-e-Nafs bhi sath aa gae hain! Dua farmaiye k Nafs-o-Shaitan k Shuroor-o-Fitan se bacha liya jaon….. Aah! warna halakat….. Ya Rabb-e-Mustafa! Teri Rehmat se mayoosi nahi. Nafs-o-Shaitan ho gae ghalib Inke chungal se Tu chhura Ya Rabb!
Copyright © by I.T Department of Dawat-e-Islami.