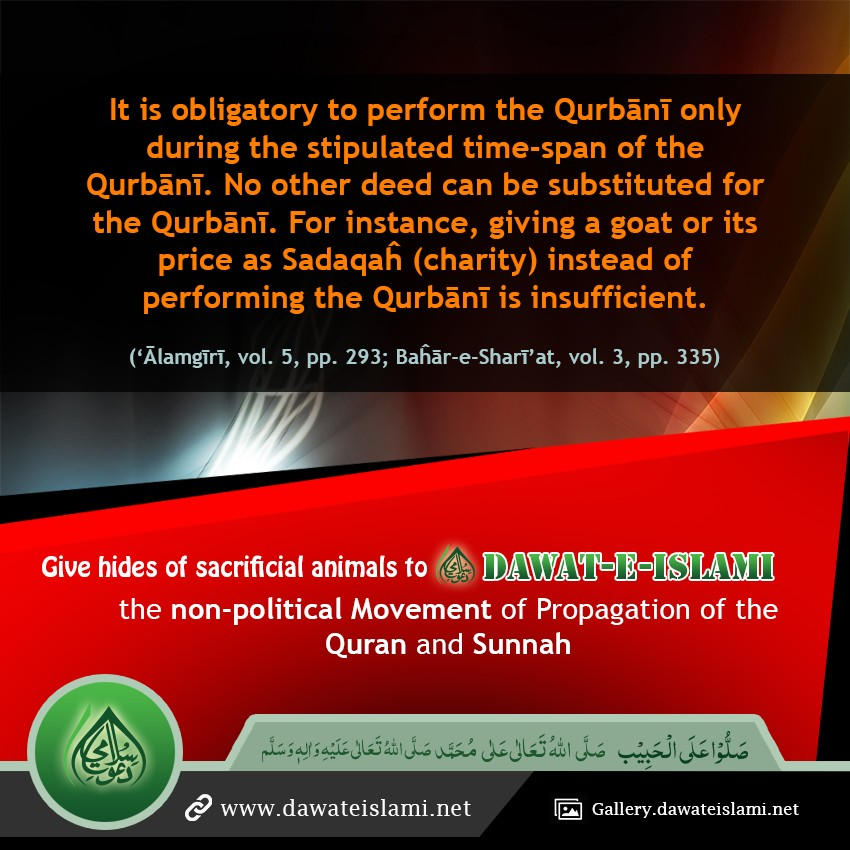 Detail
Is it Permissible to Give A Goat or its price as Sadqah instead of Qurbani ?
Description
It is obligatory to perform the Qurbānī only during the stipulated time-span of the Qurbānī. No other deed can be substituted for the Qurbānī. For instance, giving a goat or its price as Ṣadaqaĥ (charity) instead of performing the Qurbānī is insufficient.
Copyright © by I.T Department of Dawat-e-Islami.